The Nebraska Local Masters Swimming Committee (LMSC) welcomes you! We are an affiliate of U.S. Masters Swimming (USMS). USMS is a national organization that provides organized workouts, competitions, clinics and workshops for adults ages 18 and over who are dedicated to maintaining their fitness through swimming. It was founded in 1970 and has 52 LMSCs, over 1,500 smaller clubs and workout groups, and nearly 60,000 members nationwide. USMS programs are designed to help swimmers improve fitness and/or train for specific goals (fitness, competition, triathlon) and offer active support for a healthy lifestyle through friendship and camaraderie. Learn more about U.S. Masters Swimming by visiting the USMS FAQ page on the USMS Web site. For membership information or to join USMS, click here.
The Nebraska LMSC has more than 190 registered members so far this year, and offers its Masters swimmers the opportunity to participate through six clubs. To learn more about Nebraska Masters Swimming, visit the "About Us/Clubs/Officers" page, or our "LMSC Info" page on the USMS Web site by clicking on the swimmer icon to the left.
News and upcoming events for the Nebraska LMSC are posted regularly. Stay informed with our "News" and "Upcoming Events & Meets" pages. Also, check out the news feeds from USMS, Swimming World Magazine and USA Swimming on the right side of the page. There are also news feeds from Omaha Masters and Common Ground Masters, and a link to 'Nebraska Masters on Twitter' at the bottom of the page.
Many documents on this site are in .PDF format and require Adobe Reader or a compatible program to view them. Download Adobe Reader here for free.

* Nebraska Governor to declare April as "Adult Learn to Swim Month."

Governor Dave Heineman will sign a proclamation recognizing April as "Adult Learn to Swim Month" in the Nebraska State Capitol in Lincoln at 10:30 a.m. on Thursday, March 13, 2014. The proclamation will be presented to the Nebraska LMSC. All Nebraska LMSC members are invited and encouraged to attend the signing ceremony. If you are planning to attend, please notify Erin Sullivan via email at: NBChair@usms.org. For more information, visit our "Upcoming Events & Meets" page.
*
The Winter/Spring 2014 Nebraska LMSC "Swim the Good Life" Newsletter is out: CLICK HERE.
* 2014 Iowa Masters State Short Course (SCY) Championship Meet will be held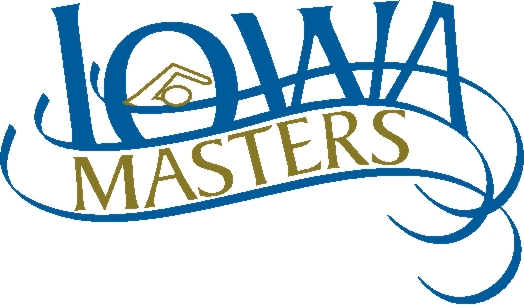 on Saturday, March 22, 2014 at the University of Iowa Campus Recreation and Wellness Center in Iowa City, IA. For meet info/entry form, visit our "Upcoming Events & Meets" page.
Web site last updated on 3/8/2014
Home | About Us/Clubs/Officers | Fitness Programs | Links | Meet Results | Membership  News | Newsletter | Open Water/Long Distance | Pics | State Records | Upcoming Events  Contact Us
Copyright © 2014 Nebraska Masters Swimming. All rights reserved.